With a production line that includes top of the line equipment, the Graniti Tecnica stone factory is able to process large quantities of stone around the clock.
Within our factory walls, greatness is carefully cultivated and created. We have a specific process which ensures all of our products are released with the same high quality standard and stamp of approval. We boast a wide range of high end machines which enable us to provide a fast, yet perfect finished product every time.
Graniti Tecnica entrusts the industrial processing and finishing of marble, granite and other natural stones to fully computerised and sophisticated plant machinery. This ensures the highest level of quality, precision, indisputable reliability, and extraordinary production capacity.
Once at the Graniti Tecnica processing factory, our team of experts inspects the stone to ensure stringent levels of quality control are upheld. Armed with some of the most sophisticated technology available, the blocks are then graded, catalogued and stacked according to production criteria.

Our Yard
Our yard is comprised of all of our raw slabs. We also make use of a 40 ton crane to ensure all slabs can be handled and moved with no risk to their integrity. We have four various warehouses on site in which all of our marble and granite finished products are stored.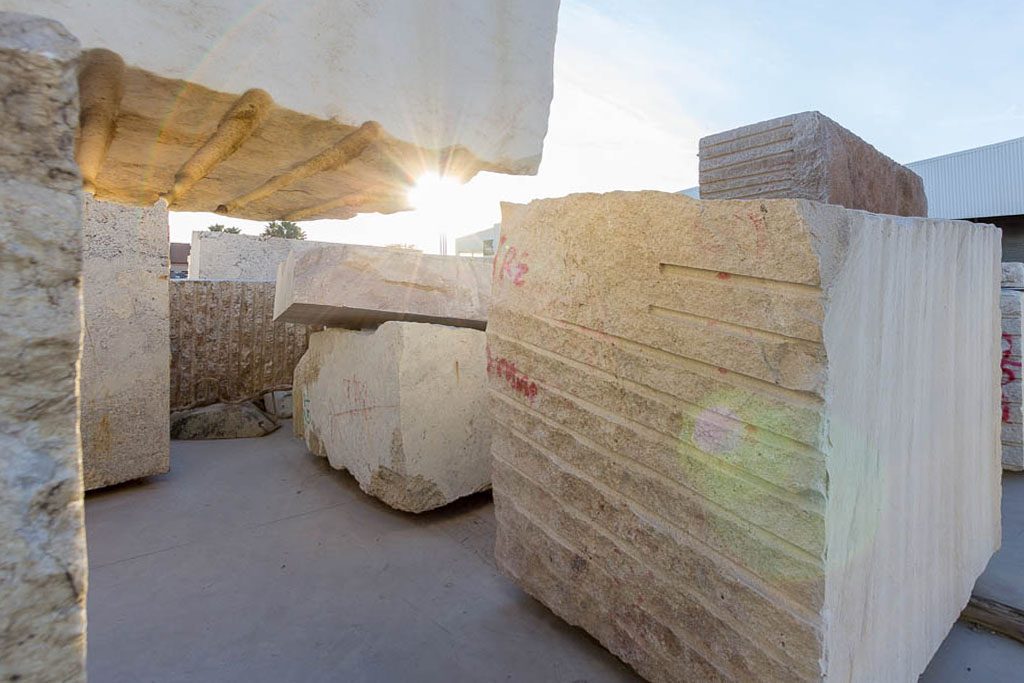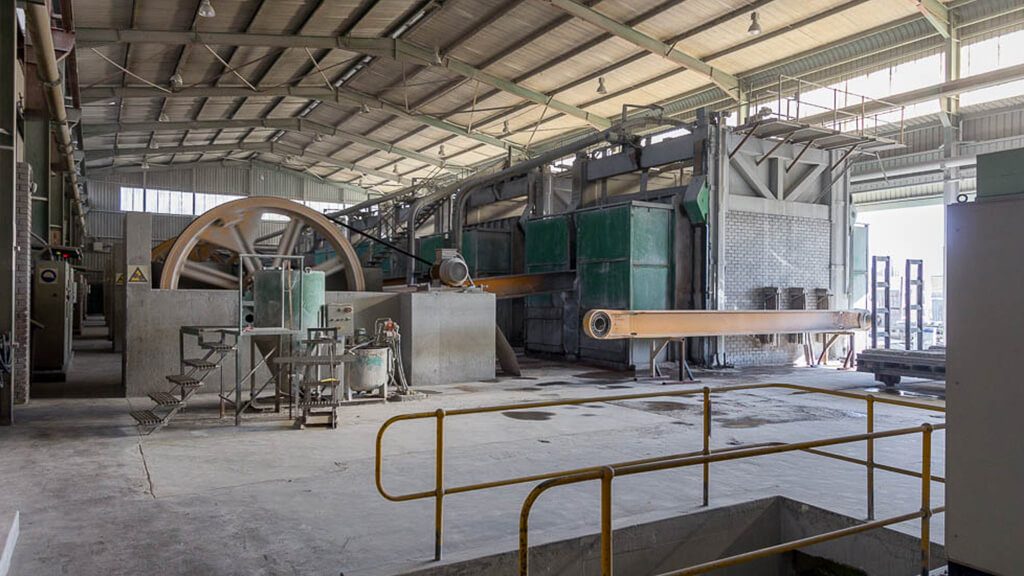 Gang-Saws
We have dedicated gang-saws to cut both marble and granite. This type of saw is fitted with several blades, which allows the machine to make numerous parallel cuts into the slab. Thanks to the precision of the machine, each slab will be precise in both measurement and quality.

Multiwire-Saws
Within our factory line, we also comprise a number of multi-wire saws. These saws make use of multiple wires comprising diamonds in each. This ensures that all materials can easily be dissected in a brief time, providing the neat finish one would expect. This process is also known as the trimming and squaring process. These types of machines allow our blocks to be cut perfectly every time, offering a beautiful finish.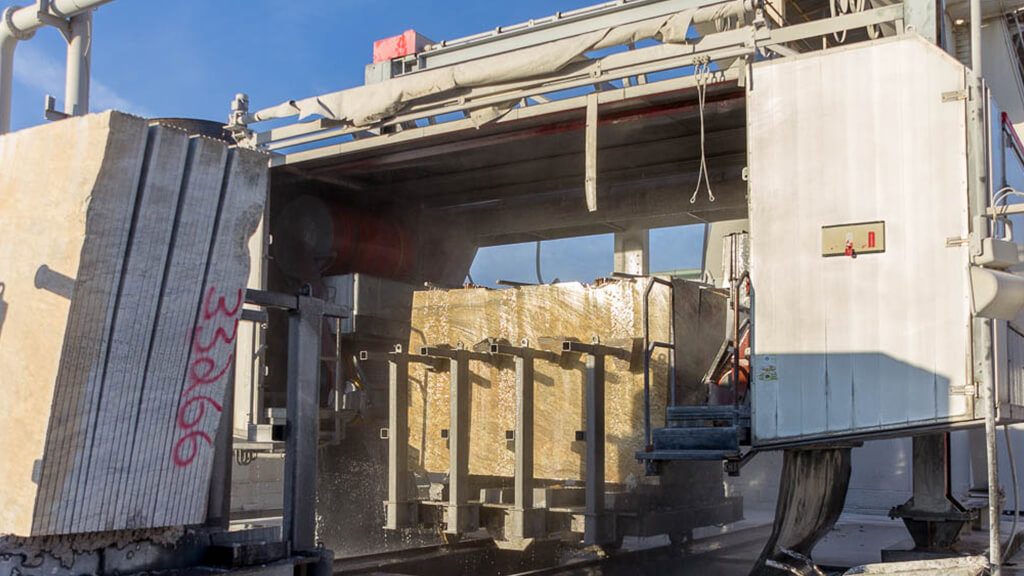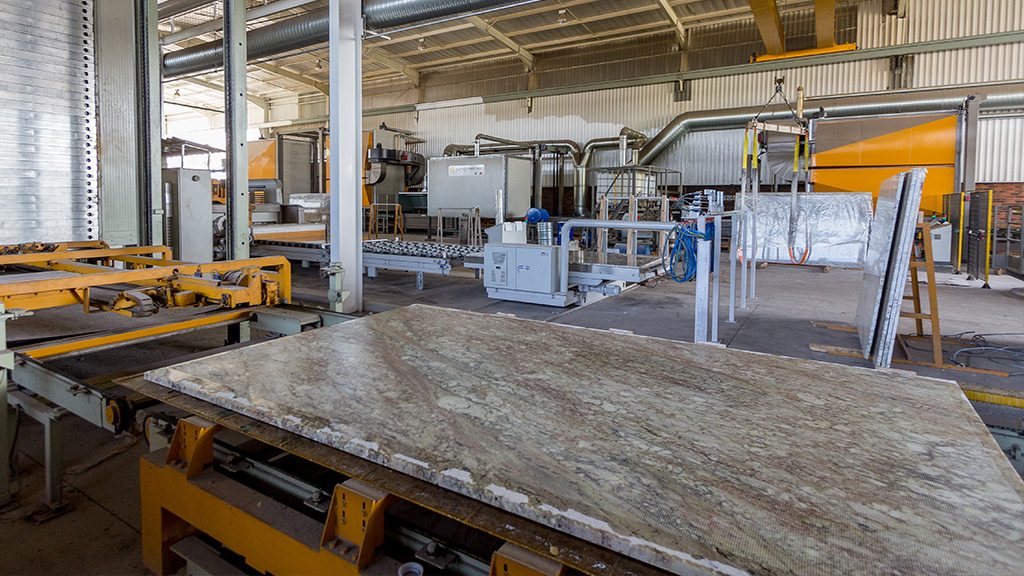 The Resin Line
We have a multiple resin lines within our factory which allow roughly 200 slabs to be processed daily. Our resin lines ensure all slabs' natural imperfections are filled and then cured through a use of giant ovens. This allows the sleek finish of all granite and marble products.

The Polishing Line
Once the slabs have been set, they then are sent to the polishing line. Once again, we have dedicated polishing machines for both our marble and granite produce. Once this process is complete, the slabs are then sent to the calibration line which finalises the finishing process.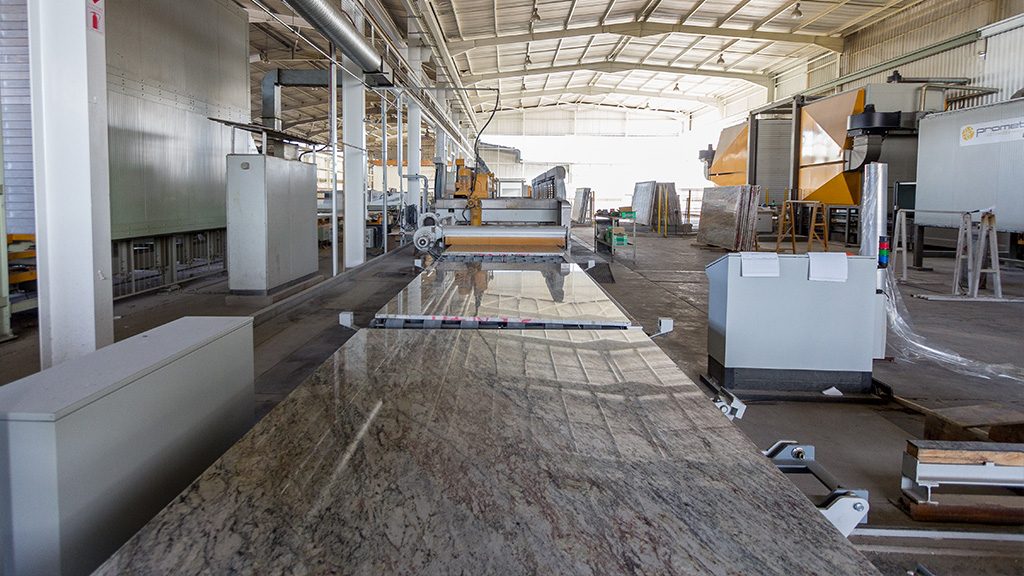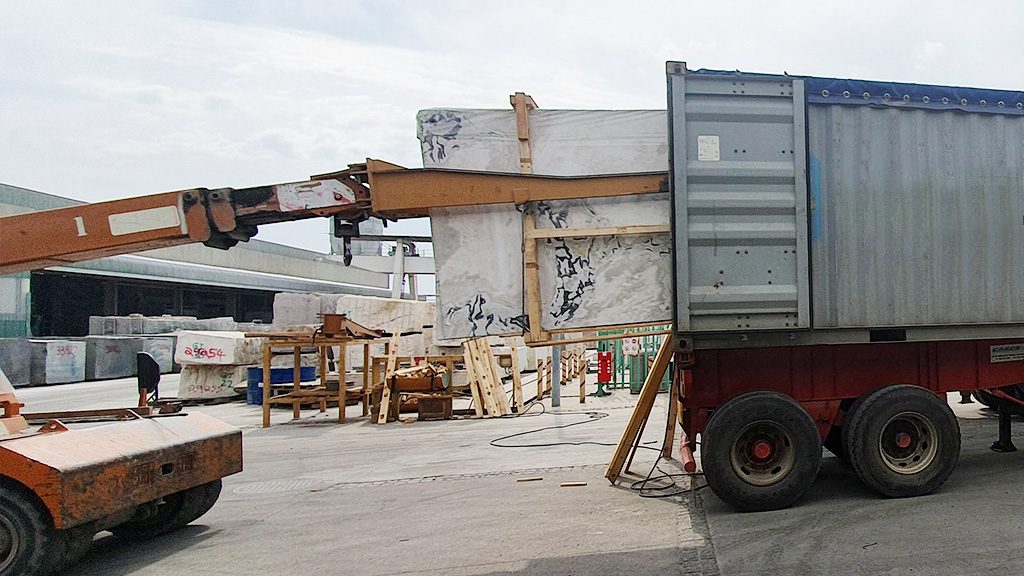 Shipping
Once the production process is complete, we then take to loading each item into crates for shipment. We have developed a system which allows zero movement of each slab within the shipping container, ensuring that no breakage occurs upon delivery.